Grow Your Practice – Reach Out To An Explosive Online Market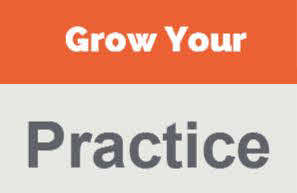 Reach More Prospects, Help More People
Whether you are a private tutor or a business owner, reaching more prospects allows you to help more people.
But where are these people and how do you find them?
They Are Actively Searching For Your Service Online
We have 2.5 billion people on the internet doing 3.3 billion Google searches every day. In addition to that 2 billion YouTube searches and 1 billion Facebook searches are done daily.
These people are actively looking for information or solutions to their problems. And they are checking out service providers and vendors before they engage their services.
They may not all be looking for tutors or teachers, but that is a lot of traffic that you can tap into. It makes sense for you to have an online visibility so you show up when prospects look for solutions that you offer.
So Where Do I Set Up My Online Presence?
At the time of my writing, Facebook, the top Social Media Platform reports 1.06 billion active monthly users. LinkedIn hit 200 million users in Feb 2013 and YouTube has 800 million active users with 4 billion views per day.

YouTube is the second largest online search engine after Google. Users go to YouTube and search for "How To" solutions. Ever thought of getting "found" on YouTube for your tutoring service?
Ideally we would set up presence on all major social media platforms. However, not many private tutors have the time nor the resources to do that right away.
So Here's The Strategy – 2 Tips For Your Online Visibility
Tip # 1 – Set up your own Website as a Hub for all your online activities.
• You attract prospects to your website
• You do that with providing interesting and useful information that address the problems your prospects are facing
• And you post regular suggestions, solutions, strategies on trends in education or theories of learning so prospects are attracted to visit your site regularly
This way you build your Online Authority and the Trust Factor with your prospects. The more they read your material and know about you and your approach, the more they will see you as the go-to person in your area of expertise.
I – Show your Authenticity on your Website. You can do that by
• Putting up a professional yet approachable photo
• Adding some testimonials
• Showcasing your qualification, experience and certificates
• You can also include a section for blogging where visitors can leave comments and communicate with you. Let your website be active with an engaging audience.
II- Build Relationships

You can collect your website visitors' email addresses so you can send them regular newsletters even if they may not have the time to come visit your site often.
III – Own Your Web Address
And one very important point is to build you website with your own Web Address using your own domain.
So you'll have a website with an address of www.YourDomain.com instead of www.YourDomain.SomethingElse.com
This is for branding purposes as well as for having control of your content and positioning your site for online searchability.
Tip # 2 – Set Up Social Media Presence where your clients are.
Set up a strong Social Media presence where you target clients are. And that depends on who you want to focus on tutoring and where they hang out online.
For example, if you want to tutor high school or college students you will set up a Facebook Page because that is where students as well as their moms hang out. But if you want to run a guitar class you may want to set up a YouTube channel. And if you want to teach photography then you'll do well to have an Instagram account.
I – Do Not Mechanically Auto Post Across The Platforms
Because each social media platform has its unique character, different segments of people will hang out there. The tone and nuance of the conversations that takes place will vary among the platforms. It is therefore not advisable to repeat the same message on all social media platforms.
You wouldn't repeat the sentence you just said to a friend at the school board meeting, would you?

II – Listen First, Then Add Value
Once you have a presence on these platforms, you can listen in on the conversations and get to know your prospects. Pitching your audience on Social Media platform the moment you meet them is suicidal. Participating in their conversations and offering practical advice will add value to your prospects, build relationships and trust.
III – Then You Bring Them Home
Once you have built some measure of credibility, you can then invite them to your page or group and build your community. Eventually you will want to direct your fans and followers to your website, your home base. From there, you can further nurture the relationship using your newsletters and convert them into loyal clients.
So that's your tip for growing your practice and reaching out to an explosive online market. Start implementing these tips and attract some raving students!
This post was first published by the Australian Tutoring Association as a guest post.