Hello,
This is Louisa, the online consultant for coaches, trainers, educators and training providers.
Welcome!
Do you want to expand your business using the internet but are not sure how to make this work?
Competitors and friends alike are using social media and talking about content marketing but it all sounds a little confusing and overwhelming.
You often wonder what your service providers are doing for they speak in a language you do not understand.
Who do you go to when you need sound advice?

Trusted Advisor
You'll need someone knowledgeable and trustworthy to help you navigate this new venture with a holistic online marketing strategy.

I enjoy working with heart-centered entrepreneurs and professionals, helping them build businesses systematically and ethically so they have the time to contribute purposefully to a cause they cherish.
As your trusted advisor, I can help you focus on things that bring your business the most results and not be distracted by shining objects that drain you of energy and resources.
Yes, posting aimlessly every day can really suck up all your time.
And if you are wondering what course you need to take then let me help you align your training needs to your business goals. Attending training you do not use is just a waste of resources.
Why Me?
I know what it's like to start from scratch and build a business you love to wake up to every day.
My background in education, technology and marketing has enabled me to build a business using new media and that gives me the flexibility to live by values and code of ethics I embrace, so I can do the things I enjoy, and make the difference to the causes I care about.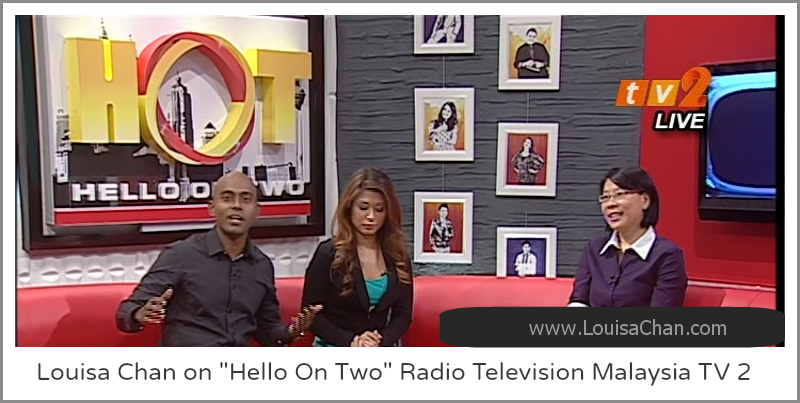 I am a Certified Content Marketer with Copyblogger Media and my clients today include independent enterprise, professionals, and small businesses who believe in building businesses with heart-centered marketing; businesses that contribute positive impacts and ones that align with their purpose and values.
How Do You Want To Proceed?
Are you ready to tap into the potential of online marketing? Do you also have a cause you want to champion? If this sounds like something you've been wanting to do, then let's work together.
I believe in doing business the good old fashion way, with authenticity and heart. And I believe the more we contribute and share, the more we'll have to contribute.
Here's what clients have to say about our services (I work with a small team who helps me with clients' managed services).
Blessings,


Professional Background
You can find out more about my professional background and my accreditation at LinkedIn and Google Plus.
Media Appearances  
Louisa Chan has been featured on the Business Radio Station and Radio Television Malaysia (TV1 and TV2) a few times.
Sin Chew Daily (national press) and Feminine magazine have also published interviews with her.
Louisa enjoys meeting professionals from speaking engagements. And in-person training on the topic of Social Media in Kuala Lumpur allows me to visit others parts of Malaysia.

Her online Marketing Courses have been approved by the Australian Association of Massage Therapists. CPE (Continual Professional Development Education) points are awarded to participants upon successful completion of the courses.
Publication and Media Appearances
Companies I've Worked With Include
If you would like to have a chat about the services we provide, just contact us here.