Online Video Training On LinkedIn For Chiropractors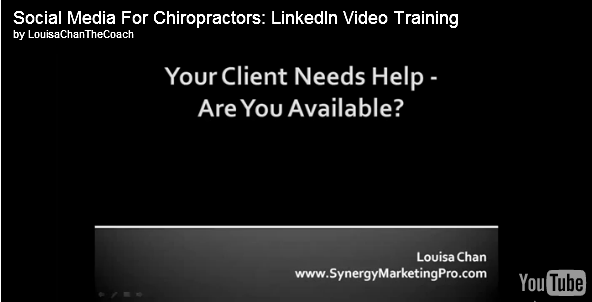 Do you know that your prospective clients are looking for you now? Although she may not know that you have the solution to her problems, she is actively searching for someone, somewhere to help her end her misery.
Problem is if you are not online or on Social Media platforms then you don't exist to her. And if you do show up when she looks for you, you will need to compete with thousands of many others who offer similar services. 

The question then is why would she choose you over others? This training may hold the answer for you.

Here's what may be happening to your ideal clients. Watch this 2-min video and then head over to get the full scoop – it's an online free training (sometimes referred to as a webinar) that has the answer to your questions above.

So when you are ready with your coffee (or power drink), hit the play button.


Sign Up For Training Here
The original video on YouTube here