QR Codes Is Gaining Good Adoption
In previous blog posts we talked about how QR codes are being healthily adopted and used in offline or local businesses.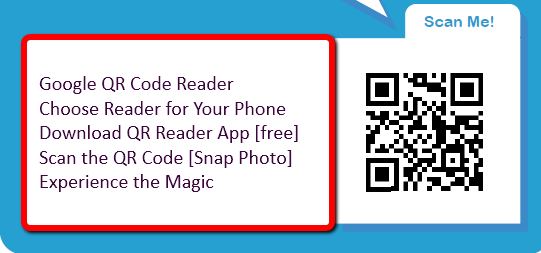 They provide an added channel in the total marketing mix that is now including mobile technology.
QR Codes work well with mobile devices. If you like to get an idea of what we have discussed on QR Codes just do a simple search using the search bar at the right hand bottom corner of this page.
Scroll down and type in the word "QR Codes" at the search bar or you can choose "QR Codes" under Category (bottom left hand corner) and you'll be able to also refer to previous posts on QR codes.

QR codes are now being used to process mobile payment transactions
In this post, you'll see QR codes being used to process Mobile transactions. Yeap, in the very near future (like a year or two) you will only need to bring your keys and your mobile phone and leave you wallet behind when you go out. Mobile payment is set to take off in 2012.
QR Codes And How They Are Used In Mobile Transactions
The more familiar mode of mobile payment makes use of Pay Pal. Square is another mode that is currently used. In this video, we see Kuapay using QR codes to process mobile payment.  Your market is mobile and on the go and they are getting used to surfing, reading and buying with their mobile phones
Businesses will need to get ready so they don't lose out on mobile sales (we are talking about hundreds of billions in sales world wide). The technology is here, Starbuck has ben offering mobile payment and if you want to get ready, just get in touch.