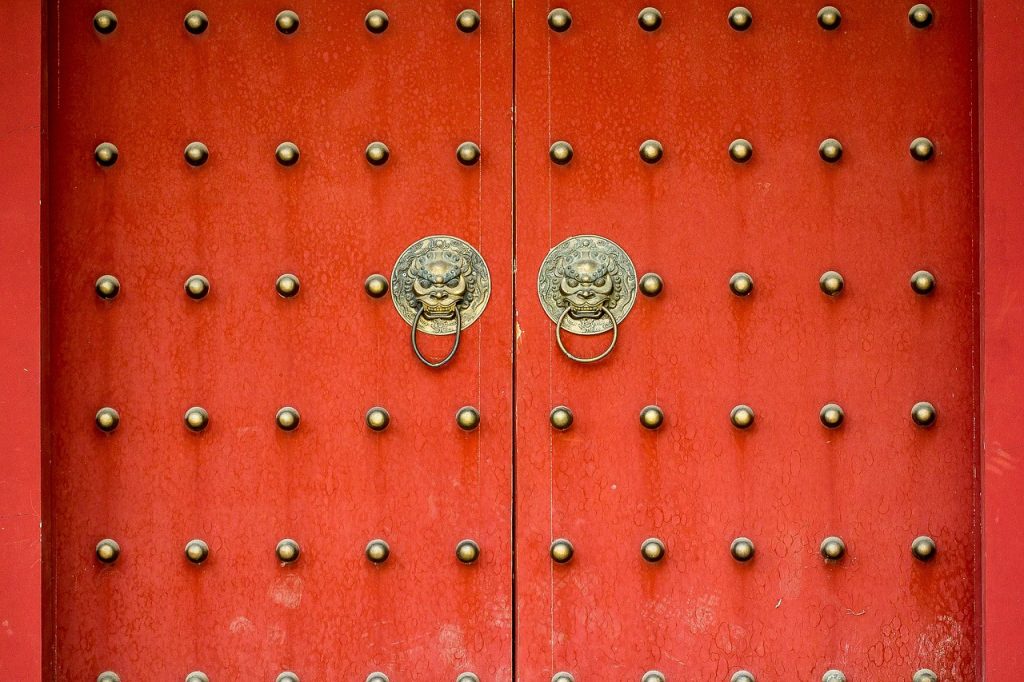 If you want a membership site to launch your online training but don't have a huge budget, I have a suggestion for you.
Use a Google+ Private Community.
But how does it work? Let me share a plan with you. You'll not only build a membership site, you'll also build a following and thus your business.

But there's a caveat.
Once you've started earning from your membership site, you should start using the follow-on strategy, mentioned towards the end of this post.
But for now, if you want a zero-cost membership site to disseminate training material to paying clients, or if you want to host members-only content for your VIPs, you can follow the steps I outline  here.
Here's the plan:
1. Create a private Google+ community
Having a Facebook Group or a LinkedIn Group won't work. These are not integrated with a video streaming, recording or hosting application that can help you deliver and host your product, the training videos.
2. Prepare a private Google hangout event
Use the event to deliver free training on your topic of expertise.
3. Let others know of your hangout event
Invite as many people as you can to join you for the live session. You can either request participants to circle you on Google+ or to opt into your email list.
If you want a zero cost email marketing provider, try mail chimp (this is not an affiliate link). You'll need to read and agree to the terms and conditions set forth.
4. Conduct the live hangout training session with your audience
Host the training event and let YouTube record the hangout session as you deliver it. YouTube will also render the video and host it for you on your Channel. You can then decide how you want to use these videos.
From my experience, the videos are usually rendered in a matter of minutes. And don't worry about having long training sessions. Your hangout event can be as long as a few hours although I wouldn't recommend such long sessions.
5. Create a special circle for your paying or op in VIPs
Gather paying and VIP members who have opted to join your mailing list into a special Google+ circle.
6. Grant access to replays of training sessions on YouTube only this special circle
This can be easily configured at your YouTube Channel. All your VIPS (and only your VIPs) will then be able to watch the training sessions. This way, you encourage people to be your special VIP or paying clients.
7. Maintenance and growth
Adjust your VIP circle accordingly when new VIP members are added or when members decide to opt out or cancel membership.
And there you have it.
A powerful, flexible and membership site built with zero cost.
You don't have to worry about buying expensive video screen cast recording software or paying monthly fee to host your premium training videos.
You now have a systematic process that helps you build you content as well as a membership site that grows your database and business.
Do this consistently and you'll be steadily growing your business.
Grow Your Business by Growing Your Community
Google+ private community provides a place for members to meet, exchange ideas and have discussions around the training topic. The additional support you provide to your community and the direct interactions you have with participants will strengthen the bond and help participants understand the training much better.
The stronger the bond built within the community, the more vibrant the community will be, and the faster it can grow.
And so can your business.
Even if you choose to offer the private community to your inner circle for free, you'll be building stronger relationships as you share exclusive and free tutorials in the community. This translates into goodwill and builds trust with your members leading to future businesses.
Growing your inner circle is the way to grow your business.
Google+ Community Is Part Of A Bigger System
Because Google+ community is fully integrated with YouTube and Hangout, it makes it easier to deliver your training, have these hosted and made available only to certain people.
However, you will need to know:
How to host Google hangout events
How to run these using YouTube features
How to control who has access to your videos
This not rocket science and there are resources around to help you explore these. This article on Google Plus has been helpful to many. If you'd like to learn more about Google plus, there are courses I can recommend you take. Just get in touch for a chat.
A Word Of Caution
The method described here is only good if you have financial constraints and cannot afford to have your own membership site. ~ Louisa
The danger with this plan is that you are using Google+ to build and host your member area as well as your content. You don't own the Google+ community nor the features and facilities it provides.
Technically these can be taken away from you. Be warned.
A Follow On Strategy
Once you have monetized your training with paying members, I highly recommend that you move the membership site to a property you own; your own website.
That way, you are in control of the space, the facilities and the videos.  And nobody can take these away from you.
There are various ways you can do that. You can add membership plug-ins to your website or have them taken care of by your turnkey hosting and website providers. Or you can outsource this to your trusted service provider. Either way, get in touch and we can explore possibilities for what's best for you.
Like the idea?
I learned this from my mentor and coach who used a Google+ community to host his YouTube marketing training and a writing course I attended last year. I thoroughly enjoyed the collaboration and support within the different cozy private communities.
And I have lots more strategies for you when you are ready to take your business to the next level.
Stay tuned for the next article on how to grow your training business.
Disclaimers: there are not affiliate links in this article