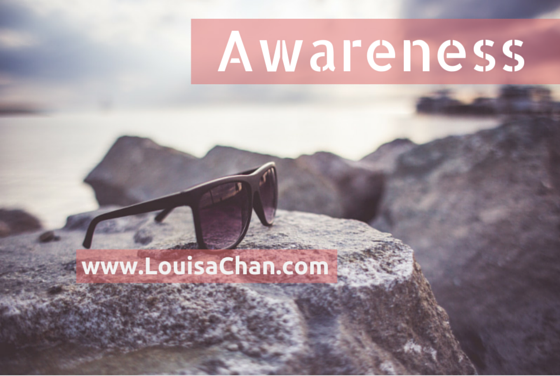 "Practice makes perfect."
So the more you implement marketing, the better you'll get, right?
Well, Yes and No. Let me share a little secret with you.
When I was preparing for my music diploma examination in the UK, my (then) new teacher told me that my fingering techniques were wrong. 
I've been practising wrongly for six thousands hours without awareness!
That's a lot of damage to undo and a lot of deeply established techniques to unlearn. And to re-learn.
Practice is good but you need something else
No, I'm not referring to talent. To perfect the skills of your trade, you'll need these three core success ingredients.  Whether you are blogging, pod casting, getting traffic or implementing content marketing, you can't ignore these three success ingredients.
1. Seek Awareness
Awareness to know what you have done right and what can be done better. K Anders Ericsson highlights that this can be achieved via deliberate practice with one-on-one coaching for immediate feedback.
It's easy to think that you already have the necessary knowledge and therefore does not need any coach or mentor.  But consider this:
Everyone needs a coach.

says both Eric Schmidt and Bill Gates.
Take it from these ultra successful entrepreneurs. Those strong preconceived ideas you are holding onto and your blind spots could be costing you an even more successful business.
Still protesting? You're not alone. Eric Schmidt protested too when he was advised to have a coach.
Without a system of objective feedback from a different perspective, you can't tell how well you are doing. In fact, you may not be aware of how things are in reality because you are too close to what you are doing to see things objectively.
Keep doing the same thing and you'll get the same kind of results
That is probably why Bill Gates invested in a project to help teachers measure effective teaching with feedback. Yes, even those who are teaching and delivering training need objective feedback for improvement.
Feedback from your coach, peers and clients gives you a 360 degree vision you can't have on your own. Keeping an open mind to listen will get you more insights into areas for improvement.
2. Acknowledge The Situation
The moment of enlightenment had sparkled an initial awareness. But what happens next?
Working through the situation will give your greater clarity. But justifications, excuses and laying blame will only distort the glimpse of fresh awareness.
The feedback system cannot effect any improvement on your behalf. It can only alert you as to where you've gone off course. It takes courage and openness to acknowledge the issue as it is and embrace the need for change.
Have you tried getting in touch with customer support when you have an issue? The range of responses will probably include the following. Some will:
Ignore and not respond
Others will try to divert the subject  instead of addressing  the concerns
Yet other may use words to suit their own convenience words to wriggle out of the issue
And there are also those who would listen, acknowledge the client's concerns, and proceed to address the issues.
It's not hard to image who you would want to to do business with.
Making excuses cuts you off from reality; taking responsibility and acknowledging the situation open up the door to greater success. ~ Louisa Chan.
I'm not saying you should believe everything you hear. But do take time to acknowledge and reflect on the situation. Be grateful that your your clients, peers and coach are letting you know how you can experience great business growth.

3. Make Adjustment
The next logical step for achieving business success is to make the necessary adjustments and steer back on course while there is still time.
A slight deviation can cause a big difference in the long run. So adjust soon and adjust often.
It may be difficult to change course when emotions are involved. But to remain on target, you've got to take decisive actions. Focus on the goal; cut lost and move on. You'll need all the positivity for the journey ahead.
Are you ready to experience greater business growth? Then fasten your seat belt for the adjustment and enjoy the rest of the ride!
Head over to Google plus and join in the conversation there.
Pictures courtesy of Pickjumbo