Social Media In Kuala Lumpur, Malaysia
Social Media in Kuala Lumpur
I am not referring to Social Media Clubs. But in general, Social Media in Kuala is getting popular with small businesses as well as Corporations. Every day I receive calls or emails making quires about QR codes, Facebook Pages, Social Media Marketing Campaigns or Marketing Packages.
Lately, I am also getting enquiries about delivering specific Social Media Workshops or Certification courses.
Businesses Want Own Social Media Presence
This, in part I think is because local small businesses as well as corporation ar wanting to put up their own Social Media Presence but are not able to find any in house Social Media Experts.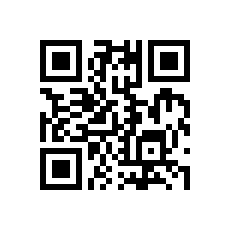 Drive around the Klang Valley you will see QR codes popping up on shop fronts and banner ads in shopping malls. They are also and making appearances on printed menus in restaurants.
These are not Feng Shui icons nor Black Berry codes. These are universal QR codes which can be scanned by any phone models if you have the free QR Code reader or application installed on your mobile devices.
Banners that shout "Like Us" are visible at many local business store fronts too. People are checking into Foursquare with their mobiles devices and sharing reviews of various vendors with friends and contacts on Facebook and Twitter.
Executives, mothers, and business professionals are busy walking / driving around with their faces buried in their mobile phones or tablets checking mails or text messages.
Social Media Consultancy In Kuala Lumpur For Trainign Providers, Thought Leaders and Professionals
As a Social Media Consultancy who serves the Wellness and Training Industry in Kuala Lumpur, I get invited to speak at Medical Symposiums and Conferences because the Doctors, Chiropractors, Pediatricians and Pharmacists too want to incorporate Social Media into their marketing mix with the recent "liberalization of advertising" for the medical field.
These busy medical professionals as well as the Health Care, Beauty and Wellness counterparts do not have the time nor the up to date information on what can or cannot be done with regards to changing industry advertising act. There are also specific terms and requirements laid down by each Social Media Platform with rapidly changing updates that are hard to keep up with! Facebook Timeline is one such case!
So what is Social Media and why is everyone talking about it?
And why would you want it?
Those are fundamental and valid questions raised by my readers and clients as they explore business opportunities with this new and trendy platform.
Let me share with you what Social Media is Not
1. It is not just setting up a Facebook Page, QR codes or having a YouTube Channel
2. It is not about broadcasting your products and services to the masses
(especially to people you do not have permission to email / send text messages to)
3. It is not about running one or 2 deals or paid advertisements on Facebook
If someone says Social Media does not work, I suggest checking the following:
1. What this person means by "Social Media"
(It often means very different things to different people)
2. If this person knows how to use Social Media effectively
3. If this person has considered the total marketing plan when using Social Media
It is not difficult to set up physical Social Media Presence although this too is often not done correctly, effectively or responsibly. However, it is not as easy to understand why successful businesses are running their marketing campaign in a certain way.
Seeing the success of others and merely copying what they do on the external without understanding the reasons will not guarantee the same success for you.
As a Social Media Specialist serving the community in Kuala Lumpur 
I encourage you to have a discussion with your marketing agent about your specific objectives and requirement before you set up any Social Media Marketing Campaigns for your business.
Having social media presence that are incorrectly set up will often cost you more in the long run. Because it will be wasting the traffic generated by costly marketing campaigns. In many cases I have had to advise clients taking down current structures (Facebook or otherwise) and starting again from the basics.
Social Media is not about coding, engineering, technology or gadgets or putting up a page. It is about effective marketing – and it goes way beyond platforms and running campaigns.
How Team Louisa Chan Can Help
At Louisa Chan and Partners, we like to understand what you want to achieve at your current phase in your business building. We will study your unique business model and research the market before we advise a marketing campaign that takes into account both offline and online marketing strategies.
We have specialists who are not only trained in the different areas of social media and mobile marketing, we keep ourselves updated with trends, changing technology and human buying behaviors. We draw our experiences and best practices from years of real life consulting work with Multi National Corporations.
We conduct well received public Social Media Workshops and seminars as well as offer Professionals Courses in Social Media in conjunction with Join Venture Partners. We work with students at universities and institutes of higher learning and discuss impact of new media with regards to international trade and online marketing.
If you are looking for credible, authoritative and trusted Social Media Specialists in Kuala Lumpur, if you want to incorporate effective Social Media and (Mobile Marketing) into your business with sustaining results then you can find out more about us here for more information.
If you like us to keep you updated with our newsletter with tips on elearning and online education, just leave your details below: